*Update*
Soci is on fire at the moment and has released both v0.3 and now v0.4 in a matter of days. Short release history:

v0.4
Includes fixes for dns problems, virtualhosts (if ip address is given), checksum problems, packet reordering problems.

v0.3
Now it supports virtualhosts, so it's possible to view c64.sk Also a bug in the arp code was fixed, which caused corrupted network traffic and broken connection during page load.

This time I've tested it on the Internet, it seems to works for small pages which fit into memory.

There's also an "ipconfig", just list, edit, run, and it creates the "ipconfig-default" file from the data lines.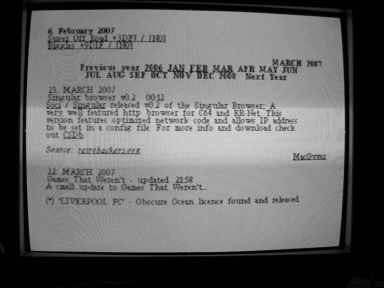 CSDB:
http://noname.c64.org/csdb/release/?id=47920